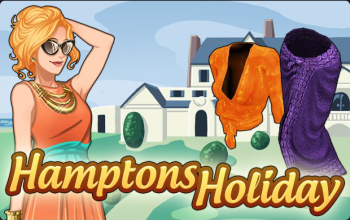 The Hamptons Holiday Gifting Spree event was a gifting mission held during June of 2015, starting on the 11th of June and was the 6th gifting mission of the year. Players were to collect 10 different items over the span of 10 days. The reward for completing this event is the Hamptons Bundle.
Long Island Weekend
- Use a phone to Call 2 Friends and ask if they want to go to the Hamptons
- Look up Places to Stay in the Hamptons using a computer
- Check a refrigerator to Find Snacks to bring along for a ride
What To Wear To There
- Place the Wardrobe in your apartment
Unplug And Unwind
- Collect all the gifts using your Wardrobe to win the Hamptons Top and the Purple Sarong.
Day 1


11 June

Day 2


12 June

Day 3


13 June

Day 4


14 June

Day 5


15 June

Fishing Boat
x9

Vineyard
x4

Lobster Roll
x10

Summer Party
x6

Sand Wedge
x8
Day 6


16 June

Day 7


17 June

Day 8


18 June

Day 9


19 June

Day 10


21 June

Polo Mallet
x5

Limousine
x7

Lighthouse
x8

Clam Bake
x6

Private Jet
x7
The reward for completing the Hamptons Holiday Gifting Spree mission is the Hamptons Top and the Purple Sarong.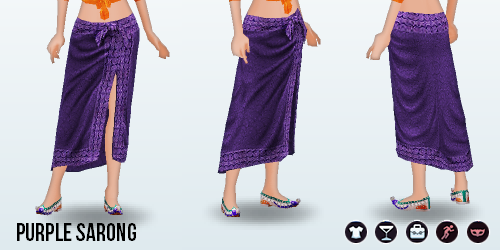 Ad blocker interference detected!
Wikia is a free-to-use site that makes money from advertising. We have a modified experience for viewers using ad blockers

Wikia is not accessible if you've made further modifications. Remove the custom ad blocker rule(s) and the page will load as expected.