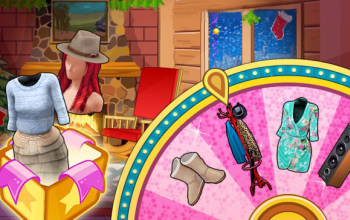 The
Home Comfort Spinner
is a
Spinner
wheel that ran in January of 2014. It consisted of two clothing items, one hairstyle and five decor items.
All the items except the final prize were also available in January 2016 in the Flashback Store. The final prize was also available in January 2016 in Private Reserve.
Style
Price

Cozy Kimono

January 2014

Outfits - 302 Points

8 Gold

Snug Boots

January 2014

Shoes - 255 Points

8 Gold
Style
Price

Messy Bun

January 2014

Hair - 315 Points

8 Gold
Bonus Prize
Edit
If one collects all 8 prizes, they unlock the bonus prize: Cozy Sweater and Skirt and Wool Fedora.

Ad blocker interference detected!
Wikia is a free-to-use site that makes money from advertising. We have a modified experience for viewers using ad blockers

Wikia is not accessible if you've made further modifications. Remove the custom ad blocker rule(s) and the page will load as expected.