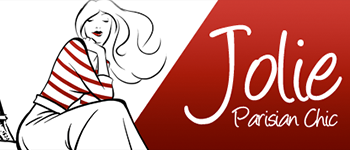 Jolie carries items that have a Parisian flair. These include classic silhouettes and colours for a sophisticated and fabulous wardrobe. The prices in this shop are in the higher range, with the highest gold item costing 91 gold.
Style
Price

Scarf Sweater

300 Points
Tops

7,500

Basic Tights

155 Points
Hosiery

..

Red Dot Knee-Highs

85 Points
Hosiery

8

Sophie Glasses

75 Points
Glasses

9,675
Ad blocker interference detected!
Wikia is a free-to-use site that makes money from advertising. We have a modified experience for viewers using ad blockers

Wikia is not accessible if you've made further modifications. Remove the custom ad blocker rule(s) and the page will load as expected.